Orthopaedic Design
Intro
We use our technical and orthopaedic know-how to develop individual product concepts. From analysis and conception to preparing the final product data, we offer a holistic implementation of the orthopaedic design.
Examples
Helmet with bite guard
In this concept, we have added a lightweight but effective bite guard to our helmet design. The patient was previously wearing a severely restrictive ice hockey facemask. Through our approach, we were able to provide the patient with a great deal of improvement and quality of life in everyday life.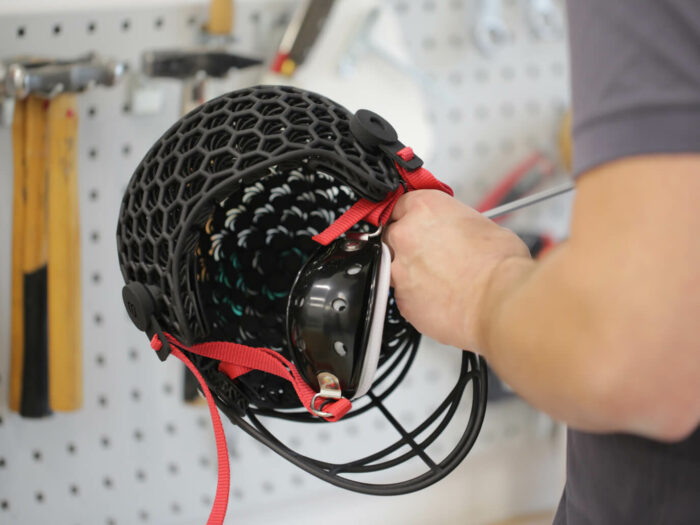 Contact
Contact us for a non-binding initial consultation. We will advise you on your way to a better life. If, in rare cases, we are unable to help you directly, we will be happy to recommend one of our many partners worldwide.